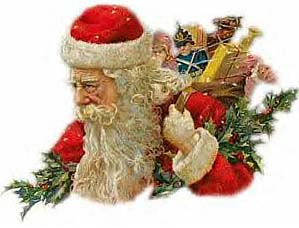 Southeast Bottle Club
December 2002 Newsletter
Topics in this Newsletter (click topic to jump there):




We welcome articles, stories, finds, and pictures for upcoming issues of the newsletter. All past newsletters are stored on the club web page for quick and easy reference, so there is no need to print them (save a tree instead).

The Southeast Bottle Club is a non-profit organization serving the Southeastern United States. All meetings and events are open to the public, so drop by and check us out. We hope you'll consider joining the club. Club members receive the monthly newsletter via Email or postal mail, run free ads in this newsletter, and participate in all the fun and benefits the club has to offer. Free Email-only membership is also available - just ask. This newsletter is currently distributed to over 1,800 collectors. Info may be reprinted as long as credit is given.
Bits, Pieces, and Happenings
Upcoming Southeast Bottle Club Event
The Southeast Bottle Club is sponsoring a Bottle Swap Meet on Saturday December 7th noon-2pm at Granddaddy's Antique Mall in Burlington, NC. There will be an educational presentation on NC milk bottles by John Patterson, the premier collector in this area.
Raffle Bottles for Dec 7th Meeting:

pint slug plate milk "CAPE FEAR DAIRY / WILMINGTON, N.C."
crown top soda "GRANITE / BOTTLING WORKS / GRANITE FALLS, N.C."
pint rectangular NC whiskey "LOWENSTEIN & Co / Old Harvest Corn Whiskey / Statesville, N.C."

Each of these raffle bottles are blown in mold (i.e. BIM, circa 1900-10) and damage free.
Time will be allowed for show & tell, so bring in your latest finds to share with fellow collectors. There will also be time for buying/selling bottles. Everyone is encouraged to bring something to sell or for a free appraisal, but please limit what you bring to fit in two boxes.
Note: please bring a folding chair to sit in, and an extra if possible to help us out. Hope to see you there.
Hoax/Scam Emails
I've seen them many times myself, those Emails with titles like "eBay Verification", that ask you to enter your account ID, password, and sometimes your social security and credit card numbers. The one titled "eBay Verification" is very slick, it asks you to do a periodic review of your account by clicking a link titled "http://www.ebay.com/verification/%?6488 820019", but if you hold your mouse over the link you'll say that it will direct you instead to "http://202.129.192.3/ebay.htm" which is NOT an official eBay site. It will then try to trick you into entering your personal info. There's a similar hoax for PayPal, that will even take you to a site that looks like the PayPal site. But pay attention to the web address and you will see that it does not begin with https://www.paypal.com

A tip from the Tias Collector's Newsletter, provides reference to Auction Bytes, which had other good info on avoiding these scam Emails. Bottom line: unless you were expecting the Email, don't click those links. If you accidently click the link, look where it redirects you. If the URL does not start with www.ebay.com or www.paypal.com, then you've probably been directed to a scam site.

And, of course, be sure you are running the latest version of Norton Anti-Virus or McAfee VirusScan. You need to configure these products to automatically download the latest virus definitions on a weekly basis, in addition to running a weekly scan of your entire computer.
Show Report
This section provides reports on any recent shows, auctions, or other events where bottles were sold. If you are going to a show I plan to attend, please bring your show & tell bottles so I can photograph them and publish in this newsletter.
Greensboro NC Show - November 10
The Southeast Bottle Club held their 1st Annual Show & Sale on Sunday November 10th at the Farmer's Curb Market in Greensboro, NC. Show chairmen David Jackson and Reggie Lynch put on an great show that was enjoyed by everyone we talked to. There were 98 dealer tables, 22 early buyers, and about 100 paid general admissions.

To rate how we did on this show, a dealer survey was included with every dealer package. Each dealer was asked to answer each question with one of:
| | | |
| --- | --- | --- |
| A = 5.0 for extremely satisfied | B = 4.0 for very satisfied | C = 3.0 for satisfied/average |
| D = 2.0 for somewhat dissatisfied | E = 1.0 for very dissatisfied | F = 0.0 for failed |
12 completed surveys were turned in. Here's how the show performed on the 9 questions asked in the survey:
Question
Rating
Overall satisfaction with the show
4.0 = B
Satisfaction with the table arrangement (i.e. floor plan)
4.25 = B+
How did you like the location in Greensboro Farmer's Curb Market?
3.75 = B-
Satisfaction with amount of buyer traffic.
2.91 = C
Should Early Buyers be allowed again at next year's show?
12 said Yes
0 said No
How was the pre-show and day-of-show dealer info?
4.33 = B+
Ease of dealer loading/unloading.
4.42 = A-
Would you prefer additional dealer setup time on Sat 4-7pm, the day before the show?
3 said Yes
8 said No
Your rating of the food vendor (Kay's Catering) in the show building.
3.92 = B
From the survey results, we can see the dealers were generally very satisfied with the show. They like the idea of Early Buyers (some shows don't allow them). But most dealers did not want additional setup the night before, so we will keep this a one day show.
Dealers were happy with the amount of early buying traffic, but felt the major area for improvement was the number of general admission buyers. We will expand local advertising for next year's show to improve in this category. Some suggested a Saturday show instead of Sunday to avoid the church conflict, but the facility is not available for a Saturday morning show. Another suggestion was to have dealers move their cars to the back lot after unloading so parking would be easier for buyers. And a few said we need to improve the map directions.
But overall, the show was a big success and did much better than expected. Ed Herrold commented "Excellent first show - hope you do it again."
For next year's show, we are looking into adjusting the weekend to avoid the conflict with the Pittsburg PA show. This will get us extra dealers from VA and MD that we lost to the established PA show. And we are looking into having a joint bottle and insulator show. Stay tuned for more details on the 2003 show.
A big thanks to the many people that brought in great stuff for appraisals and show & tell (sorry we didn't have room for all the pictures). Here are some pictures from the show (click any picture for a full view close up).
| | |
| --- | --- |
| Making it all happen: show chairmen Reggie Lynch and David Jackson in front of the building sign. | Angie Brown and her son helped run the admission table from 6am-10am and were a huge help. |
| W.H. "Bill" McArthur shows his 1876 guager outfit, from Morganton NC, to a very impressed David Jackson and Jack Murdock. The guager was the federal tax revenue man who guaged the whiskey to figure the tax to assess. Understand they buried much of the whiskey when a visit from the guager was expected, then dug it back up when he left. | Closeup of the guager outfit, with copper tube to extract the whiskey from the barrel, copper container to measure the alcoholic content (i.e. "proof"), measuring stick, books, and brass templates to mark the barrels. The templates shows the whiskey guager was R.C. Perkins of the 7th district N.C. (Morganton, NC). |
| Taking a break outside the show. | This rare "NEW LONDON BOTTLING WORKS / KOCA-NOLA / NEW LONDON, N.C." was brought in for show & tell. |
| A.R. "Ronnie" Collie shows a "B & P / BOTTLING WORKS / GREENSBORO, N.C." hutch that he dug. | Randy Kiger showed this "D.H. KING / BOTTLER / WINSTON, N.C." hutch, which is usually found in a pony blob style. Randy's survey comment said "Wonderful 1st show - Let's do it again!!!". His only complaint was that we don't have the show every month. |
| Tom Sharpe showed this "S.J. McCauley / Wines & Liquors / Greensboro, N.C." anchor flask and a 4 cities Casper's pint. | Closeup of the rare Christo-Cola from Virso, VA. |
| Scott Berry shows two rare Reidsville NC sodas: an "Indian Rock Ginger Ale" and checkboard style "COCA-COLA". See closeup of bottles. | Chris Clark shows his Raleigh NC and Virso VA Christo-Cola bottles. |
| Young Travis Williman was the very happy winner of the 50/50 cash raffle. | Bill Owen checks out a Royal-Cola fan from Salisbury NC brought in by ???, while John Patterson looks on. See closeup of front (showing color picture of Shirley Temple) and back. |
| Some of the action on the show floor. The building was nice and spacious, and just perfect for a bottle show. | Dr Evans of Wake Forest Univ brought in this green demijohn he found at his Overseas Research Center on Roatán Island. |
Recent Finds
If you have any recent finds to post here, or just want to share a favorite bottle, please submit info to newsletter editor Reggie Lynch. Most pictures can be clicked to see the original full view before it was cropped to fit here.
| | | |
| --- | --- | --- |
| This cobalt blue 2 quart "The Canton / Electric / Fruit Jar" was sold by tomschumm on eBay. | The deep emerald green "VanHarten & Grogan / Savannah / Ginger Ale" is among the rarest of the Savannah ginger ales and was sold on eBay by antbycomp. | Rare amber "John Ryan / Savannah GA" embossed in watermelon style (oval) slugplate with "JR" monogram on the back. Sold on eBay by antbycomp. |
| This 8 oz shot glass for "Augusta Brewing Co. / Augusta Ga." was sold on eBay by jamesproctor. Photo courtesy of the buyer, Mike Newman. | Mike also provided this photo of a mug stencilled with "Belle of Georgia / Augusta / Brewing Co. / Augusta, GA.". | Amber pint tombstone style flask embossed in circular slug plate "W.T. Lightfoot / Grocer / Orangeburg, S.C." sold on eBay by scpls10509. |
| This 20" mineral water bottle with original wire bale closure is embossed "BUFFALO / RIDGE SPRINGS / VA." in circular slugplate. Was sold on eBay by slimdigger. | This stoneware minijug stencilled "COMPLIMENTS OF / T.J. GARRITY / 129-131 ANN STREET / PARKERSBURG, W. VA." was sold on eBay by nestquest. | This amber "P. STUMPF & CO. / AUTHORIZED BOTTLERS / RICHMOND VA." was sold by factoryantiques.com on eBay. |
| This 4" amber pharmacy bottle embossed "Palmer's / Hole in the Wall / Jacobs' Pharmacy / Atlanta, GA" was sold on eBay by bluecrab49 --> | This green graphite pontilled squat soda embossed "KORTS & WICKARD / CUMBERLAND / MD" in rectangular slug plate was sold on eBay by digmelsmith. | This cobalt blue "Solomon's Strengthening & Invigorating Bitters / Savannah Georgia" was sold on eBay by afinders. |
| Bigger is better! David Jackson shows his recently aquired 5 gallon Casper's Whiskey jug. More pics on the Casper's Whiskey page. | This half gallon bottle has original paper label and is embossed "BUCKHORN / MINERAL WATER / BULLOCK, N.C." and has the original tag. Was sold on eBay by 27536. | Continuing on "bigger is better", this large 9 7/8" triangular "POISON / The Owl Drug Co" with embossed picture of one wing owl was sold on eBay by 3611. Typically seen in the smaller 4" size. |
| This pair of Jumbo Peanut Butter figural elephants, one green and the other clear, sold on eBay by bg5181@aol.com. The green one has it's original lid with slot for coins. The green one is the rarer of the two. | Corky Shore shared this picture of his embossed rectangular pint "The Old Nick Whiskey Co. / Established 1768 / Williams, N.C." which is unusual because it doesn't have a Lock Box number like the other Nick William bottles. | Corky also shared this picture of his jug with paper label for "Straight Whiskey / N. Glen Williams / Williams, N.C." and label for "Guaranteed under the June ??, 1906 Pure Food & Drugs Act". |
| This pint strap-sided flask embossed "V. DONATI & BROS. / 18 FRANKLIN STS. / RICHMOND VA." in circular slug plate was sold on eBay by slimdigger. | This pint cylinder milk embossed in circular slug plate "Grade A Raw Milk / Sutton's Dairy / Rocky Mount, N.C. / Phone 843-R" sold on eBay by shurkatch. | This rare pint size White House Vinegar "apple" with pour spout sold on eBay by federalhill@yadtel.net. |
Raleigh Show & Tell
Report on the November 5th meeting of the Raleigh Bottle Club.

The club is gearing up for it's 3rd annual show & sale on March 22, 2003 in the Holshouser Building on the NC State Fairgrounds in Raleigh, NC. Full show package has been posted at their club web page: www.antiquebottles.com/raleigh which also contains the schedule and directions for upcoming meetings.

Here are some pictures from the Nov 5th meeting:

| | |
| --- | --- |
| David Tingen gave an informative presentation on blob top beer bottle closures, during which he showed the unusual closure on a beautiful yellow citron beer embossed "The Henry Elias Brewing Co / New York / Lager Beer". | Marshall Clements showed this clear plastic throw-away Coca-Cola can that he purchased ten years ago from a Coke worker that did the prototype cans. Only five of these were ever made, and they were never put on the market. |
| Donnie Medlin showed this early amber Pepsi from New Bern NC, but then wowed everyone by turning up the base to reveal Coca-Cola embossed on the base. | Sterling Mann shows a green throw-away Coca-Cola with Christmas style label. |
Bottle Closures by David Tingen
David Tingen gave an informative presentation on "The Evolution of Bottle Closures". There is a picture above of David showing a citron beer with unusual closure. Here's David's write-up:
Bottle closures for most of history consisted of a cork, wooden peg, and corncob or what ever was handy. The true evolution started shortly after the Civil War. Changes in beer styles and taste also promoted the change. The revenue laws taxing barrels and not bottles forced the breweries to look for alternatives to sell their products. As a result, bottlers and bottling brewers began to show up in massive numbers. Most had some type of container with embossing or a paper label. Pennsylvania alone had over 800 pre pro breweries not counting the bottlers. New York and Pennsylvania also spawned the largest variety of closure types. With the introduction of the lightning closure in 1875 a new concept became more accepted by the public and the bottling industry.
From 1860-1895 there were over 4,000 closures developed and patented. The closure styles varied as greatly as the beer they held. Names such as Hutter, Rich, Lowell, Lloyd, Putnam, Matthews, Hutchinson, Champion, Susemihl and many more began to emerge. The European community also made numerous contributions with inventions such as the "Swing" stopper, which used dimples in the bottle top to hold the eccentric, rather than the neck wire used by most US inventers. Fritzner brought this innovation in 1880. Although it originated in Europe, there were several bottlers and brewers, located mainly in the upper Midwest that used the device. The Codd's patent followed the same course. This was a grand time in history for collectors and continues to be an item of historical interest. This growth continued until the early 1900's when the Crown Cork Closure ended the concept of the plug and bail.
There are several books in progress and articles in print to tell of closure history and hopefully even more will be known in the future. David Graci of Massachusetts has plans for a book to further detail the history of closures. Good luck David.
Baltimore News
Baltimore Bottle Club president Steve Charing provided this news.
| | |
| --- | --- |
| Erik Fortmeyer and his father Jack traveled to Baltimore to discuss their Brooklyn, NY digging experiences at the club's November 8 meeting. They brought fine examples of colorful pontiled sodas unearthed by Erik in the Big Apple. The two were hosted by club member Bob Crew, who took them to some of Baltimore's hot dig sites the next day. | Plenty of bottles on tables and bottle buzz at the club's November meeting. |
The Baltimore Antique Bottle Club's 23rd annual show and sale is scheduled for March 2, 2003. It's the largest one-day bottle show in the world with over 300 tables and huge attendance. Anyone interested in a dealer contract should call show chariman Bob Ford at 410-531-9459 or Email at bottles@comcast.net
The 2nd edition of the Baltimore Bottle Book is still available. For more information about the show, book and club, visit the club's webpage at www.antiquebottles.com/baltimore or call Bob Ford.
---
Member Ads
Ads are posted here free of charge to paid Southeast Bottle Club members. Submit ad info to the newsletter editor for inclusion in the next newsletter. Ads run for 2 months, then must be renewed to continue. If your ad ran before and you want to run it again without changes, just request "repeat same ad".
Wanted: Oxford N.C. bottles, also Kittrell Springs Mineral Water bottle. Call Pem Woodlief (919) 528-1731.

Wanted: Williston Florida soda bottles and Robinson Dairy milk bottles. Call (352) 528-2698.

Want to buy or trade: NC and GA advertising jugs and whiskey flasks, error fruit jars, and "when empty return to:" stencil jugs. Bill Wrenn, (706) 769-8995, Email: minijug@aol.com.

Wanted: amber S-S Coke in undamaged condition (some stain/wear OK) from Washington NC or Greenville NC. Al Simmons, (843) 873-7868, Email: GASIMMO@westvaco.com

Wanted: colored pontilled blob top soda bottles and NC whiskey flasks in undamaged condition. Reggie Lynch, Email: rlynch@antiquebottles.com, phone: (919) 789-4545. Check out my bottles for sale on the Internet www.antiquebottles.com/rl/ and in booth 615 at Granddaddy's Antique Mall in Burlington, N.C. Contact Reggie to consign your nicer bottles for sale/auction and receive top dollar.
Calendar of Events and Upcoming Shows
Also see Antique Bottle Shows which has year round listings and more links to sites with shows.
Dec 7, 2002
Burlington, NC
Southeast Bottle Club hosts a Bottle Swap Meet on Saturday December 7th noon-2pm at Granddaddy's Antique Mall in Burlington, NC. Meet will include show & tell, swap meet (bring your bottles to sale), raffle, free appraisals, and an educational presentation on NC milk bottles by John Patterson.
Jan 18, 2003
Jackson, MS
Mississippi Antique Bottle Club's 18th Annual Show & Sale Sat. 9am-4pm at the Mississippi Fairgrounds A & I Buildings, Jackson, Mississippi. INFO: John Sharp, P. O. Box 544, Louisville, MS 39339, PH: (662) 773-7880, E-mail: johnsharp49@aol.com
Jan 25-26, 2003
St. Petersburg, FL
Suncoast Antique Bottle Collectors Association's 34th Annual Show & Sale Sat. 9am-5pm, Sun. 9am-3pm at the Florida National Guard Armory, 35th St. at 38th Ave. South, St. Petersburg, Florida. INFO: GUS DUEBEN, 12451 94th Ave. North, Seminole, FL 33772, PH: (727) 393-8189, E-mail: resq8w34@verizon.net or CHRIS CUBE, 10193 64th St. North, Pinellas Park, FL 33781, PH: (727) 541-5229.
Feb 1, 2003
Rome, GA
The West Georgia Bottle & Collectibles Club Show & Sale, Sat 8am-3pm at the Rome Civic Center, Turner McCall Blvd, Rome, GA. Info: Jerry Mitchell, PO Box 475, Bremen, GA 30110, Phone: (770) 537-3725, Email: mitjt@hotmail.com or Bob Jenkins, PH: (770) 834-0736.
Feb 2, 2003
South River, NJ
New Jersey Antique Bottle Club's 6th annual show Sun 9am-2pm at the Knight's of Colombus Hall, 88 Jackson St, South River, NJ. Info: Joe Butewicz, NJABC, 24 Charles St, South River, NJ 08882, (732) 238-3238, Email: joseph.butwewicz@bms.com or Ernest Bower, (732) 868-0510, Email: botlman@aol.com
Feb 15, 2003
Sarasota, FL
Sarasota-Mannatee Antique Bottle Collectors Association's 17th Annual Indoor Show & Sale, 10am-4pm at the Florida National Guard Armory at the County Fairgrounds, 2890 Ringling Blvd., Sarasota, FL. Info: Ed Herrold, P.O. Box 18928, Sarasota, FL. 34276. PH: (941) 923-6550
Feb 21-22, 2003
Columbia, SC
South Carolina Antique Bottle Club's 29th annual Show & Sale Fri/Sat. Show will be a same location as last year: Meadowlake Park. Showtimes will be Friday 12 noon till 7:30pm and Saturday 9:00am till 2:00pm. Show located off I-20 at exit 71. This is the North Main St exit on Hwy 21. Travel north to the first stoplight after the intersection. Turn right on Beckman Rd and the gym is there on the right. This location is only 3/8 of a mile off I-20 which will make it an easy find. Expect to sale 145 dealer tables. Show flyers will be mailed after Christmas. Info: Marty Vollmer, 1091 Daralynn Drive, Lexington, SC 29073 Phone: (803) 755-9410, Email: Martyvollmer@aol.com
Mar 2, 2003
Baltimore, MD
Baltimore Antique Bottle Club 23rd Annual Antique Bottle Show & Sale, Sunday 8am-3pm at Essex Community College, 7201 Rossville Blvd., Baltimore, Maryland. Info: Bob Ford, (410) 531-9459, Email: bottles@comcast.net
---
The Southeast Bottle Club newsletter is hosted by the Antique Bottle Collectors Haven.