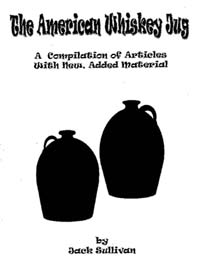 Southeast Bottle Club
January 2003 Newsletter
Topics in this Newsletter (click topic to jump there):




We welcome articles, stories, finds, and pictures for upcoming issues of the newsletter. All past newsletters are stored on the club web page for quick and easy reference, so there is no need to print them (save a tree instead).

The Southeast Bottle Club is a non-profit organization serving the Southeastern United States. All meetings and events are open to the public, so drop by and check us out. We hope you'll consider joining the club. Club members receive the monthly newsletter via Email or postal mail, run free ads in this newsletter, and participate in all the fun and benefits the club has to offer. Free Email-only membership is also available - just request it. This newsletter is currently distributed to over 1,900 collectors. Info may be reprinted as long as credit is given.
Bits, Pieces, and Happenings
Pepsi collector extraordinaire Donnie Medlin had triple bypass surgery and is recovering in Rex Hospital in Raleigh. Understand he is doing well and should be out by Dec 30th. Wishing him a speedy recovery.
Book Corner - The American Whiskey Jug
This starts a new column that will be repeated in future editions where we showcase a helpful book for the bottle/jug collectors. If you have a book you want to appear, contact Reggie - it's great free publicity and an effective way to announce your book to other collectors.

This month we feature The American Whiskey Jug by Jack Sullivan. Picture of book cover is shown on the first page of this newsletter. This book had a great write-up in the Sept 2002 issue of the Bottles & Extras magazine published by the FOHBC. I had the good fortune of meeting the author at the Bethesda MD show where I bought my copy in person and had him sign it.

The book covers American ceramic and other whiskey containers in a 192 page volume. The book is loaded with pictures and great historical info on the various jugs.

The book is available from the author Jack Sullivan, 4300 Ivanhoe Place, Alexandria, VA 22304 or Email jack.sullivan9@verizon.net.

Price of book in US is $20 plus $4 shipping while supplies last.
Membership
The Southeast Bottle Club does not require membership to receive its newsletter by Email or to attend any of it's events. This is all done free to encourage more bottle collectors to participate in the events sponsored by the club and the other clubs in the Southeast region. But paid membership is encouraged to help support the many activites sponsored by the club. So why not consider joining today? Click here for the online membership application, or for printed copies just fill out the application on the inside of the back page. Remember that paid members can run free ads in this newsletter, and when you consider the newsletter is distributed to over 1800 collectors, that's pretty cheap advertising.

Thanks to these members that recently joined or renewed (the list is a bit long this month because I just started doing this section and didn't want to leave anyone out that joined in the last couple months): Carl Barnett - Douglas GA, James Byrd - Winston-Salem NC, Chris Clark - Butner NC, Scott Clary - Freeport FL, Vernon Creech - Selma NC, Howard Crowe - Gold Hill NC, Allen Culler - Welcome NC, George & Anita Cullom - Roanoke Rapids NC, Perry Driver - Live Oak FL, Bobby Edwards - Winterville NC, Philip Haley - Carnesville GA, Skip Henderson - Chapel Hill NC, Dixie Howell - Williston FL, David Jackson - Greensboro NC, Bob Jochums - Duluth GA, Rohrs Keith - Glen Allen VA, Randall Kiger - Rural Hall NC, Rory Martin - Clayton NC, Doyle Mashburn - Russellville AL, Jack Moulton - Check VA, Ken Nease - Claxton GA, Chuck Petersen - Raleigh NC, Charles Riffle - Winston-Salem NC, Corky Shore - Lewisville NC, Al Simmons - Summerville SC, Emil Sparger - Spencer NC, Teddy & Annette Speas - Rural Hall NC, Don Stringfield - Ravenel SC, Eric Taylor - North Hills CA, Craig Valentine - Sherrills Ford NC, John & Dot Wood - Danielsville GA, Pem Woodlief - Franklinton NC, Bill Wrenn - Watkinsville GA, and J.B. & Nancy Young - Apex NC.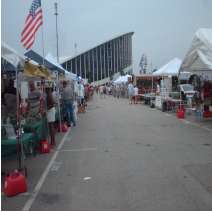 Outdoor Bottle Event Jan 4th NC State Fairgrounds
The Southeast Bottle Club is sponsoring an outdoor Bottle Sale on Saturday January 4th at the NC State Fairgrounds in Raleigh, NC. Reggie will be setup along with other area dealers. Anyone who wants to setup with us is invited to join us. More details on this event are listed in the Show Calendar section of this newsletter.

Sorry there is not much advance notice on this event. It's a last minute idea being held because:
Quite a few of us wanted to setup on a good weekend after Christmas and sell some recently aquired inventory, and do some cheap selling of old inventory.
I just found out that a Raleigh Antique Festival (new event) will be held Jan 4-5 in the Graham Building on the NC State Fairgrounds. There is also an antique gun and military show Jan 4-5 in the Scott Building on the NC State Fairgrounds. And there is a coin and stamp show Jan 4-5 in the Holshouser Building on the NC State Fairgrounds. All three indoor events on the same weekend or guaranteed to bring extra antique buying traffic to our outdoor event on the same grounds.
Lastly: this is a good chance to beat the winter blahs and get outdoors for some good old fashion bottle trading. And yeah, maybe freeze our butts off :)
So drop by, setup if you can, and bring a few bottles for sell/trade/show. We will be doing free bottle appraisals.
Whether we actually setup outside is, of course, dependent on Mother Nature, so check the local forecast in Raleigh before making the trip. However, the three antique shows are inside/heated events, so they will be held regardless. If you would rather setup indoors with the Raleigh Antique Festival, check this web page: www.damorepromotions.com
Hope to see ya' there.
Show Report
This section provides reports on any recent shows, auctions, or other events where bottles were sold. If you are going to a show I plan to attend, please bring your show & tell bottles so I can photograph them and publish in this newsletter.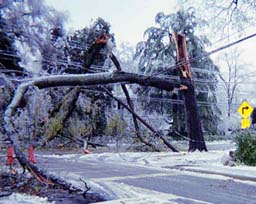 Burlington NC Swap Meet - December 7
The Southeast Bottle Club held a swap meet on Sat Dec 7th at Granddaddy's Antique Mall in Burlington NC. The big news was the weather: the worst ice storm to hit our area in decades. Most people were without power for 4-7 days, and the damage was worst than Hurricane Fran. Photo at right shows icey trees that fell on power lines at an intersection in Chapel Hill, NC.

But that didn't seem to deter the bottle folk, about 35 of who turned up for the event. The expected number was 70, so half that attendance was a good result given the weather. The club meeting and raffle were held, but there was no presentation since John Patterson could not finish getting ready as his power was out due to the ice storm. Quite a few people brought bottles for sale, and others brought bottles in to take advantage of the free appraisals. Sales went well, with many people very happy with their finds. Discussion was held about having future Southeast Club events. If you have a collection that you would like to present, contact Reggie to arrange for presenting at one of the upcoming events.

The next Southeast event is described in this issue: Jan 4th outdoor Bottle Sale to be held on the NC State Fairgrounds.

Here are some pictures from the Dec 7th Burlington Swap Meet:
| | |
| --- | --- |
| Reggie's daughter Anna draws the winning raffle tickets. She also did a great job of selling the tickets. | Bill Owens was all smiles with his raffle win of the GRANITE BOTTLING WORKS soda. |
| John Yunkun of Richmond VA made the trip down and won the first raffle pick, which he used to select the Lowenstein whiskey from Statesville. | Randy Kiger bought this "B & P / BOTTLING WORKS / GREENSBORO, N.C." soda, which is usually found as a hutch but this was the first he had seen with a crown top. |
| Kevin Kissel of Greensboro brought some nice bottles for sale, many that he dug. His daughter Karley was cute as a button. | Pam Lynch, Reggie's sister, won the Cape Fear milk. |
| This couple brought in bottles for the free appraisals, but their cute baby is priceless. | Some of the discussion at the Swap Meet. |
Recent Finds
If you have any recent finds to post here, or just want to share a favorite bottle, please submit info to newsletter editor Reggie Lynch. Most pictures can be clicked to see the original full view before it was cropped to fit here.
| | | |
| --- | --- | --- |
| This set of 4 colored Boston & Sandwich bar bottles failed to meet reserve on eBay at $5,600, but they sure make a pretty set. Circa 1840-70, 8-sided, with polished pontil bases. Reference Barlow & Kaiser Volume 1, plate 1256. Seller elizado. | Circa 1920 half-pint milk bottle embossed "WASH-ME DON'T / BORROW NOR STEAL ME" on the back, and "PROPERTY OF BILTMORE FARMS" on the front. Sold $115 by bowmaker@charter.net, who found the bottle in Asheville, NC. | Hutchinson soda embossed "COCA-COLA / BOTTLING CO. / TUSKEGEE, ALA." sold $1,850 despite some chips and cracks. Sold by c.king68 |
| Old Ticket Envelope with nice ad for Christo Cola: "When You See a SODA PARLOR Think of CHRISTO!" and "Christo Cola, The Best Drink On Earth, Christo Mfg. Co., Richmond, Va.". Back side has ad for "The NEW EDISON Phonograph". Sold $11 on eBay by wadad. | Dark green "PHILLIP YOUNG / & CO. / SAVANNAH / Ga." soda. Back side has picture of eagle with the banner and flags. Circa 1859. Sold $350 by peytonplace. | Medicine with slug plate "Mrs. Joe Persons / Remedy / Tarboro, N.C." sold $157 on eBay by smittyinsobo. |
| 10" tall cylinder water bottle embossed "Lake Como / Lithia Water / The Best Water in America / Compounded in Natures Labratory / Richmond Va." sold $653 on eBay by shmagecky but reserve not met. | This mint "Pepsi Cola Bottling Co., Inc. / Pepsi:Cola / Richmond, Va." circular slug plate soda sold for $129 on eBay by wadad. | Blob top beer embossed in circular slug plate "GOLDSBORO BOTTLE CO. / L & L / GOLDSBORO, N.C." sold $167 on eBay by cloudyisle. |
| Rectangular medicine embossed "Swamp Fox / Fever & Ague Cure / Curry-Arrington Co. / Rome, GA." sold $520 on eBay by cowboy1895 but reserve not met. | To get you in the season spirit, how about the yellow olive square bottle embossed "Egg Nogg / Patented 1859" which sold for $455 on eBay by peen. | Blob top beer bottle embossed in oval slug plate "A. H. J. Pritchard / Phoebus, Va." sold $360 on eBay by wadad. |
| 9" clear cabin shaped bottle embossed "U.S. MAIL" with base embossed "PATENTED / DEC. 15, 1891". And what a great label! Sold eBay $760 by medman4. Was lot 182 from the MacKenzie Collection. | Despite some lip damage this SC Dispensary jug managed to fetch $568 but the reserve was not met. Sold by compton43@ftc-i.net. | This rare dark amber midget sized "N. C. L. (Nail City Lantern) / Mason Patent Nov. 30th 1858" fruit jar sold on eBay for $4,550 by lilbro52761. Red Book #1861. |
| Beautiful olive-amber Ball Mason fruit jar with amber swirls sold on eBay for $501 by xx78@msn.com. | Rare Davis & Geck poison bottle sold for $895 by bowmaker@charter.net, who found the bottle in Asheville, NC. Also see base pic. | Mini-jug stenciled "Compliments of / E.E. Roberts & Co. / 13 Union St. / Memphis, TENN." sold $190 on eBay by dewittmick. |
| This replica of a 1913 Model T Ford White House Truck with key bank sold for $86 by dessie26290. | This GXIII-54 Baltimore Glass Works Flask in amber/yellow with anchor on front and RESURGAM eagle on back sold for $504 for trixter@nr.infi.net (David Jackson). | 12 oz ACL soda bottle with "JINKS" and outline of man in suit with hook for a hand. Sold $187 on eBay by shoppingood. |
Raleigh Show & Tell
Report on the December 3rd meeting of the Raleigh Bottle Club.

24 people attended the Dec 3rd meeting at Clancy & Theys. There was no presentation, but many members brought in nice bottles for show & tell. There was a raffle, and bottles brought in for trade/sell.

The club is gearing up for it's 3rd annual show & sale on March 22, 2003 in the Holshouser Building on the NC State Fairgrounds in Raleigh, NC. Full show package has been posted at their club web page: www.antiquebottles.com/raleigh which also contains the schedule and directions for upcoming meetings.

Here are some pictures from the Dec meeting. Click any picture to see a close-up.

| | |
| --- | --- |
| William Clark shows one of his recently aquired Christo Soda bottles from Durham, NC. | Sterling Mann shows an unusual paper-label Pepsi jug. |
| Donnie Medlin showed this three unusual 8 oz. Mountain Dew bottles he won off eBay. One has a white head with the pig looking, another has a red head and the moon appeared on it and the pig was smiling, and the third has a laughing pig. | Pem Woodlief showed a White House fruit pectin bottle with a recipe rolled up inside the bottle. Pem found this at the Flea Market. It was unopened and dates around the 1930's. |
Baltimore News
Baltimore Bottle Club president Steve Charing provided this news.

The Baltimore Antique Bottle Club celebrated the season with its annual holiday party on December 13th. A total of 80 folks attended the festivities despite heavy traffic brought on by holiday shoppers and an incessant rainfall. A tasty buffet, holiday music, gifts, prizes, a performance by the club's Shattered Glass Chorus, Bottle Bingo, 50-50 raffle and the presentation of the club's 4th Annual Distinguished Service Award highlighted the event.

The club's 23rd annual show and sale is scheduled for March 2, 2003. This show is expecting its 19th consecutive sell-out with a growing number of dealers on the waiting list. Anyone interested in a dealer contract should contact show chairman Bob Ford at 410-531-9459 or Email at bottles@comcast.net

Visit the club's webpage at www.antiquebottles.com/baltimore for show contract/flyer and more info on the club.

Pictures from the December meeting. Click photo for a close-up:
| | |
| --- | --- |
| The BABC Shattered Glass Chorus entertaining the large crowd at the club's annual holiday party. | Venerable BABC member and original show chairman Nick Benedict (left) accepting the BABC's 4th Annual Distinguished Service Award from president Steve Charing (right). |
---
Member Ads
Ads are posted here free of charge to paid Southeast Bottle Club members. Submit ad info to the newsletter editor for inclusion in the next newsletter. Ads run for 2 months, then must be renewed to continue. If your ad ran before and you want to run it again without changes, just request "repeat same ad".
For Sale or Trade: Bitters, Flasks, Poisons, Inks and miscellaneous antique bottles. Always interested in buying good bottles, one bottle, or a collection. Howard Crowe, PO Box 133, Gold Hill, NC 28071 phone: (704) 982-0305.

Want to buy or trade: NC advertising jugs (especially - "When Empty Return To:" stencil jugs), any state mini jugs / Saloon marked items, NC / GA embossed whiskey flasks and error fruit jars. Bill Wrenn at 706-769-8995, Email: minijug@aol.com.

For Sale: Christo Cola, Durham, North Carolina; near mint+9.9; $150.00 and buyer pays shipping and insurance. Email: awsum@mindspring.com or (919) 467-0114.

Wanted: Oxford N.C. bottles, also Kittrell Springs Mineral Water bottle. Call Pem Woodlief (919) 528-1731.

Wanted: Williston Florida soda bottles and Robinson Dairy milk bottles. Call (352) 528-2698.

Wanted: NC whiskey flasks and NC medicine/soda bottles in undamaged condition. Reggie Lynch, Email: rlynch@antiquebottles.com, phone: (919) 789-4545. Check out my bottles for sale on the Internet www.antiquebottles.com/rl/ and in booth 615 at Granddaddy's Antique Mall in Burlington, N.C. Contact Reggie to consign your nicer bottles for sale/auction and receive top dollar.
Calendar of Events and Upcoming Shows
Also see Antique Bottle Shows which has year round listings and more links to sites with shows.
Jan 4, 2003
Raleigh, NC
The Southeast Bottle Club is hosting an outdoor Bottle Sale on Saturday December 4th 8am-3pm at the NC State Fairgrounds in Raleigh, NC. There will be some area dealers (including Reggie) setup with bottles and other antiques for sale in the Flea Market area. If you want to setup, just show up at the Flea Market on Sat morning between 6:00-9:00am and tell them you are selling antiques and want to be located with the Southeast Bottle Club. Must bring your own tables and chairs. Spaces are 10 ft wide and 20 ft deep and cost $16 per day. This event is the same weekend as three other indoor antique shows on the fairgrounds: Raleigh Antique Festival in the Graham Building, Antique Gun & Military Show in the Scott Building, and Coin and Stamp Show in the Holshouser Building. So come brave the cold for some bottle fun with your friends. We won't setup outside if the weather is bad, but the indoor antique shows will still go on. Here's a map of the Fairgrounds. Between 6:00-7:00am only dealers can get in at Gate 11. At 7:00am, all gates will open. Here's a map showing location of Fairgrounds in Raleigh. Can call the Flea Market at (919) 829-3533 to reserve your spot in advance.
Jan 18, 2003
Jackson, MS
Mississippi Antique Bottle Club's 18th Annual Show & Sale Sat. 9am-4pm at the Mississippi Fairgrounds A & I Buildings, Jackson, Mississippi. INFO: John Sharp, P. O. Box 544, Louisville, MS 39339, PH: (662) 773-7880, E-mail: johnsharp49@aol.com
Jan 25-26, 2003
St. Petersburg, FL
Suncoast Antique Bottle Collectors Association's 34th Annual Show & Sale Sat. 9am-5pm, Sun. 9am-3pm at the Florida National Guard Armory, 35th St. at 38th Ave. South, St. Petersburg, Florida. INFO: GUS DUEBEN, 12451 94th Ave. North, Seminole, FL 33772, PH: (727) 393-8189, E-mail: resq8w34@verizon.net or CHRIS CUBE, 10193 64th St. North, Pinellas Park, FL 33781, PH: (727) 541-5229.
Feb 1, 2003
Rome, GA
The West Georgia Bottle & Collectibles Club Show & Sale, Sat 8am-3pm at the Rome Civic Center, Turner McCall Blvd, Rome, GA. Info: Jerry Mitchell, PO Box 475, Bremen, GA 30110, Phone: (770) 537-3725, Email: mitjt@hotmail.com or Bob Jenkins, PH: (770) 834-0736.
Feb 2, 2003
South River, NJ
New Jersey Antique Bottle Club's 6th annual show Sun 9am-2pm at the Knight's of Colombus Hall, 88 Jackson St, South River, NJ. Southeast Bottle Club editor Reggie Lynch plans to setup at this show, so bring your show & tell items for him to photograph. Info: Joe Butewicz, NJABC, 24 Charles St, South River, NJ 08882, (732) 238-3238, Email: joseph.butwewicz@bms.com or Ernest Bower, (732) 868-0510, Email: botlman@aol.com
Feb 15, 2003
Sarasota, FL
Sarasota-Mannatee Antique Bottle Collectors Association's 17th Annual Indoor Show & Sale, 10am-4pm at the Florida National Guard Armory at the County Fairgrounds, 2890 Ringling Blvd., Sarasota, FL. Info: Ed Herrold, P.O. Box 18928, Sarasota, FL. 34276. PH: (941) 923-6550
Feb 21-22, 2003
Columbia, SC
South Carolina Antique Bottle Club's 29th annual Show & Sale Fri/Sat. Show will be a same location as last year: Meadowlake Park. Showtimes will be Friday 12 noon till 7:30pm and Saturday 9:00am till 2:00pm. Show located off I-20 at exit 71. This is the North Main St exit on Hwy 21. Travel north to the first stoplight after the intersection. Turn right on Beckman Rd and the gym is there on the right. This location is only 3/8 of a mile off I-20 which will make it an easy find. Expect to sale 145 dealer tables. Show flyers will be mailed after Christmas. Info: Marty Vollmer, 1091 Daralynn Drive, Lexington, SC 29073 Phone: (803) 755-9410, Email: Martyvollmer@aol.com
Mar 2, 2003
Baltimore, MD
Baltimore Antique Bottle Club 23rd Annual Antique Bottle Show & Sale, Sunday 8am-3pm at Essex Community College, 7201 Rossville Blvd., Baltimore, Maryland. Info: Bob Ford, (410) 531-9459, Email: bottles@comcast.net
Mar 21-22, 2003
Raleigh, NC
Raleigh Bottle Club's 3rd annual Show & Sale in the Holshouser Building on the NC State Fairgrounds in Raleigh, NC. Public Sat 9am-3pm. Dealer setup Fri 4-7pm and Sat 6-9am. Early buyers Sat 7:30am. Full show info on the club web page. Info: David Tingen, Email: rbc@antiquebottles.com P. O. Box 18083, Raleigh, NC 27619-8083 Phone: (919) 848-4387.
---
The Southeast Bottle Club newsletter is hosted by the Antique Bottle Collectors Haven.