Antique Fire Grenade Bottles

Fire extinguisher bottles are containers that held chemicals. The bottle was thrown at the base of the fire so the bottle would smash and release the chemicals - putting out the fire. Most were made after 1870 and until about 1910. These bottles are rare since they were made to be destroyed. They are often ornate and come in striking colors, so they are very sought after by collectors.
---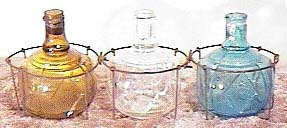 Photo of 3 position rack for the Haywards pleated or diamond panel pint grenades.
---
Check out this


Harden Star fire grenade in a rare green color. Owned by Al & Ginny Way, Email: cd162@usa.net.
---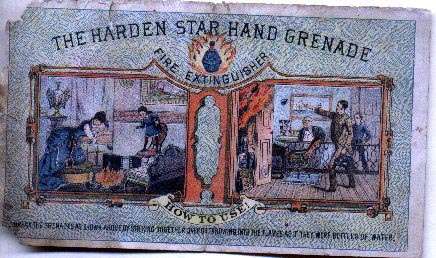 Here is the photo of a rare trade card advertising Harden's Fire Grenades and showing how to use them: woman banging them together over a fire in her parlor - 2nd scene shows man throwing one at a fire in his office.
---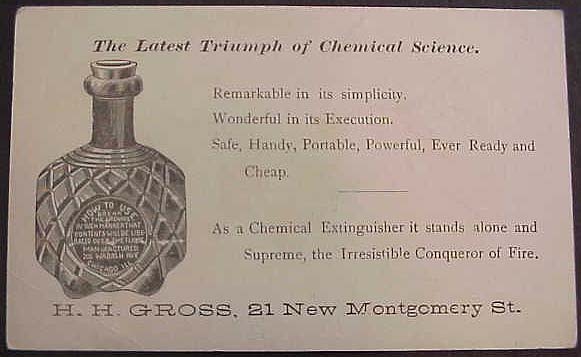 Above is rare trade card for a Chemical Extinguisher (Fire Grenade )San Francisco trade card of H.H Gross 21 Montgomery Street. Also see closeup
---
Links to other sites about Fire Grenade bottles:
---
This web page hosted by Antique Bottle Collectors Haven